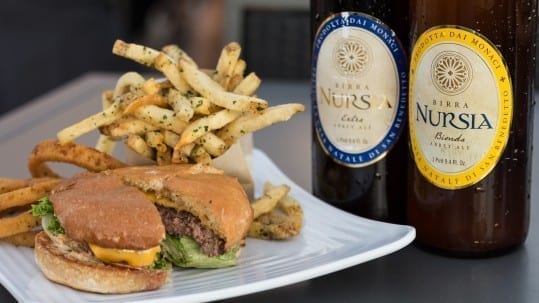 I have good news and bad from the wonderful Benedictine Beer Monks of Norcia.  You know that Norcia was flattened and that the monks have really had to scramble and adapt.
This note came in their recent news:
While there is still enough beer in the warehouses of the United States to last through February (we hope!), we are working to establish a temporary brewery outside the walls of town so that this critical income-generating activity can go forward and you can continue ordering the beer we all love!
It is hard now to imagine not having Birra Nursia.
There is also this:
We've also been busy completing our much sought after 2017 Wall Calendar which we are pleased to announce is now available. Because of the earthquake the calendar is now only available as a download PDF. But the good news it, it's free! Click here to download the calendar now.
If you want to help the rebuilding process, you can give to the monks by clicking here.