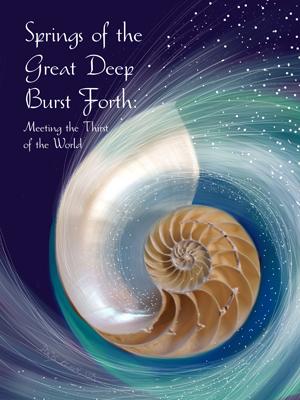 As July zooms by, and August swiftly comes, we all recall I'm sure that quote of Emerson, "Do what we can, summer will have its flies."
Thus, my mind turns to the upcoming annual assembly of the Leadership Conference of Women Religious, LCWR.
Once again, they are gathering and, once again, I must apply for press credentials and, once again, I expect to be rejected.
Rejected. Always rejected by the nuns.
This year the nuns will meditate on "the Great Deep".  From their site:
Springs of the Great Deep Burst Forth: Meeting the Thirsts of the World

Over the years, women religious have been drawn to live more deeply out of a contemplative stance. This stance leads us to explore the world with a vision that penetrates below the surface and draws wisdom and insight from those great depths. The assembly theme, "Springs of the Great Deep Burst Forth: Meeting the Thirsts of the World," comes in part from the account of the creation of the world in Genesis 7:11. As the Israelites named the enormous reservoir of water that they believed was beneath the surface of the earth "The Great Deep," so we use the same name for the reservoir of wisdom that we believe can be accessed through living a life of contemplation.

This assembly will explore what is being accessed these days from the Great Deep by women religious, as well as what may be drawn from it to meet the many urgent thirsts experienced throughout the world.
Shall I be granted press credentials?
To quote the Pope.. Alexander Pope:
Hope springs eternal in the human breast;
Man never is, but always to be blessed:
The soul, uneasy and confined from home,
Rests and expatiates in a life to come.
Apologies for the patriarch language.