COLLECT
Conserva, Domine, familiam tuam
bonis semper operibus eruditam,
et sic praesentibus consolare praesidiis,
ut propitius ad superna dona perducas.

The verb conservo is "to retain, keep something in existence, to hold up, maintain, to preserve, leave unhurt or safe".
Erudio is a fun word. It means "to polish, educate, instruct, teach" but in its roots it means "to free from roughness". Rudis describes a state of roughness, wildness, being unpolished or "rude". Hence, someone who is eruditus has been brought out of that state and is now "learned, accomplished, well-informed, skilled, experienced" as in English "erudite" as in one who is cultivated or refined, polished. In some Christian texts, it can also suggest having been instructed in the Good News, evangelized. Many thanks, by the way, to Amy over at open book for calling this series "erudite".
In the WDTPRS articles in print form, and slowly but surely here in this blog, we have looked at length at words like familia and famulus. The look like "family", and that is an okay translation depending on the context. It even works for liturgical prayer. However, we mustn't lose sight of the core meaning of the root of the word, which comes from Latin's ancient cousin Oscan, fama, which guides the mind to the body of people in an ancient household, including especially the servants. The different words for "family" in Latin include all the servants and staff. It is good to keep this in mind.
Consolare is an imperative, not an infinitive, from the deponent verb consolor. So, there is a parallel in conserva and consolare.
Let's really push the envelope with our literal version today!
LITERAL TRANSLATION
Preserve unharmed, O Lord, Your family of servants,
having been brought out of wildness into state of cultivation by and for good works, always,
and encourage it with helps close at hand in such a way
that You graciously conduct it through all the way to heavenly gifts.
There is a lot going on in this prayer.
We can focus on the word eruditam for a moment. It is matched up with bonis operibus, and we can't tell if those are ablative (giving us "by good works") or dative (giving us "for good works'). We could argue it either way. First, think of the Latin phrase, and I am sure you all do, fabricando fabri fimus or "we become carpenters by doing lots of carpentry work". That is to say, as we do something repetitively, we ought to get good at doing it, or at least better at doing it.
At the same time, think of the tools we use for carpentry, or cooking, or law care, or any other activity we have. Those tools have been shaped and polished and made to a certain shape and specification in order that they be suitable for this or that task. From a piece of raw material or set of parts in no order, they are put into good order so they can fulfill a task. In describing us,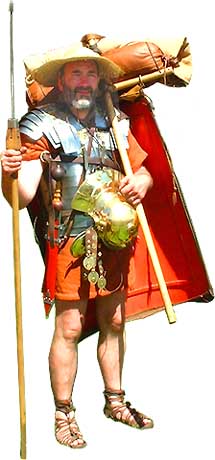 God's family or household as erudita, we can be saying at the same time that he has polished us and instructed us for good works or, at the same time, that we are being continually polished by the very works He made us to perform. Additionally, we were instructed and polished and put in order by the Good Works, indeed the Supreme Works, of God the Father through all of salvation history, culminating in the Cross, and continuing in the Church through the work of the Holy Spirit. I love the fact that semper, "always" is embedded betwixt bonis and operibus. This lovely rhetorical separation by semper lends weight to what I have been saying about the overlapping meanings.
The prayer brings to mind several images. Ut brevis sim, we can hear in it the abovementioned theme of the household of servants which has been prepared and trained both for and by good works. Think of someone who has been brought in to a new environment and needs training. In the ancient world perhaps some rough bumpkin brought to the villa and then taught many things so that he or she might serve properly in the house, as opposed to the field hands. On the other hand, those same field hands has a lot to learn.


Furthermore, they must take rough uncultivated land, rough it out by pulled stumps and rocks, and make it suitable for cultivation. They must also defend the land and flocks and crops. They must defend not only their own turf, but also the whole state. Therefore eveyone at times is brought into the military. There is military language in the prayer today. In fact, there is nearly always military language in Latin prayers. In this case, "raw recruits" need to be trained up for the missions they must undertake. Those same missions make them seasoned troops. Also, these same ancient soldiers, especially the Romans, when they stopped from their march, would always entrench and fortify their position by digging and building defences. Praesentia … praesidia drips with this image of military defences. Also, praesidium can have the meaning of remedium, which we saw yesterday.
I hope that some of you who are faily new to the WDTPRS project and who may be following these posts each day of Lent are seeing how the prayers of Holy Mass in this "Strong Season" are thematically interconnected.