The Pope had a spiffy miter for his Christmas Urbi et Orbi blessing.
Where did it come from?
There is a clue!
Look at the papal stemma.
This is the coat of arms of Papa Luciani, John Paul I, the pope everyone forgets to remember.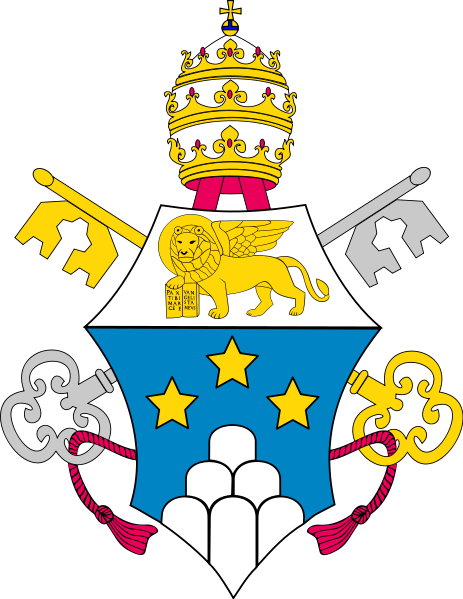 And just to show there is a hermeneutic of continuity even for the Pope's miters, here is one made for Benedict!
From Midnight Mass: