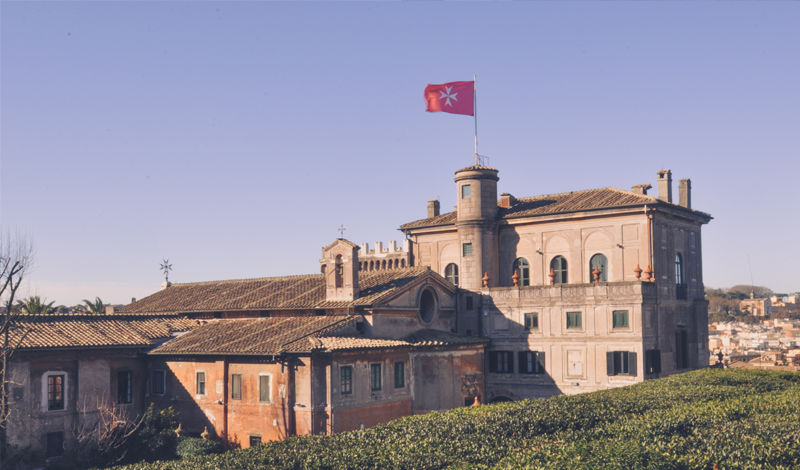 This is interesting.  Is someone backing off a little?
From the Sovereign Military Order of the Knights of Malta (SMOM):
The government of the Order of Malta to convene the Council Complete of State on 29 April to elect the successor of the Grand Master

The electing body will meet in the Order's Magistral Villa in Rome

On 29 April the Council Complete of State, the Order's constitutional body, will elect the next Grand Master of the Sovereign Order of Malta (or, as provided for in the Constitution, a Lieutenant of the Grand Master, to hold office for a year). Following the resignation of the 79th Grand Master Fra' Matthew Festing, on 28 January, the government of the Order of Malta – the Sovereign Council – met this morning in Rome, and established the April date.
The Council Complete of State will meet in the Election Chamber in the Magistral Villa in Rome, the extraterritorial seat of the Order of Malta.
The election of a Grand Master requires a vote of the majority plus one, according to Article 23 of the Constitutional Charter. Sixty members of the Order are eligible to vote: the Lieutenant ad interim, the members of the Sovereign Council, the Prelate of the Order, the professed bailiffs, two professed knights from each Priory, five Regents of the Sub-Priories and fifteen representatives of the National Associations.
The best English language vaticanist working in Rome these days, Edward Pentin, tweeted:
Order of Malta will elect its next Grand Master on April 29. #Pope has said he'd accept Festing if he's re-elected https://t.co/NvjpJmzHYZ

— Edward Pentin (@EdwardPentin) February 15, 2017
Isn't that interesting?   Is someone, somewhere backing away a little?