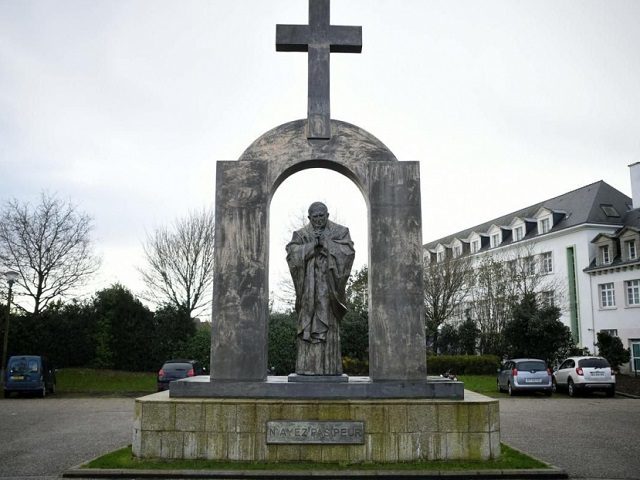 Mesdames et Messieurs…
Breitbart reports:
French High Court Orders Removal of Cross Above Statue of Pope John Paul II

The French administrative court has ordered the removal of a cross from a monument to Saint John Paul II in a public square in the northwest of France, saying it violates the secular nature of the state.
Italian media noted the irony of the ruling, remarking that the cross-removal is not taking place "in Raqqa, the capital of the Islamic State in Syria, but in Brittany, in the heart of Western Europe."

[…]
The Church's eldest daughter!
The New catholic Red Guards would be pleased.
Crush the Four Olds!