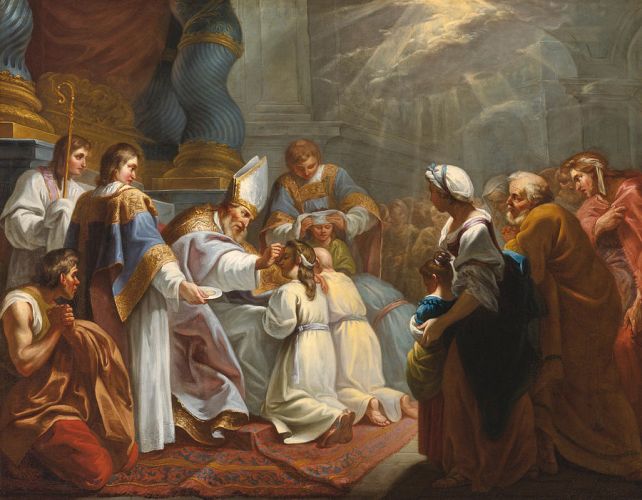 From a reader:
If a person is confirmed in Mortal Sin, does it 'count', or must he/she be conditionally re-confirmed.
What you are asking is "Was the sacrament validly conferred?" or "Is she confirmed?"
Yes.  The sacrament was validly confirmed and she is really confirmed.
But so long as she remains in the state of sin that sacrament is not effective in her life as she would otherwise want it to be.  After a good confession, the effects of that wonderful sacrament will be "activated" as it were.
There is a difference between the reality of the sacrament and the effects together with the reality of the sacrament.
A girl or woman in the state of mortal sin can be validly confirmed.  A woman without sanctifying grace can validly marry.  A man (never never ever a woman) who is lacking the state of grace can be validly ordained.  In these situations they do not benefit from the sacramental graces they could receive.  They need to make a good confession and amend their lives.
Everyone… prepare to receive sacraments through a good sacramental confession.  Reception of Communion is reception of THE Sacrament.
GO TO CONFESSION.