UPDATE:
The 6:30 Mass at Maiden Lane, for HM the Queen, is on, but I am not liturgically involved.  Do take in the Mass and gain its benefits.  I will head to the Coal Hole either way, aiming at about 7:00 pm MONDAY or shortly after (depending on if I also chose to hear Mass).  Text around to friends and let others know as you will.  I have received word from a few people who are coming.  Some friends, such as His Hermeneuticalness and Mulier Fortis are away on pilgrimage.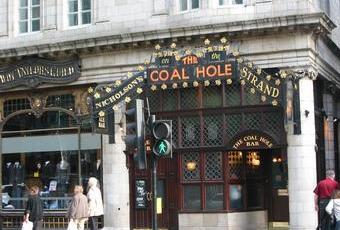 ________
Some people have asked about a blognic in London.  I would be happy to participate.
Otherwise, perhaps Friday 8 June in the evening.
If you are in the area, drop me a line and I can send my UK mobile number for texting/meeting purposes.  Some of you should have it already.  If you write, use the CONTACT option on this blog's top menu and put: "FR UK MOBILE TEXT ME" in the subject line – and include your mobile number!  I also have my skype number: 02081334535 – though I don't check that as often.
Loading ...