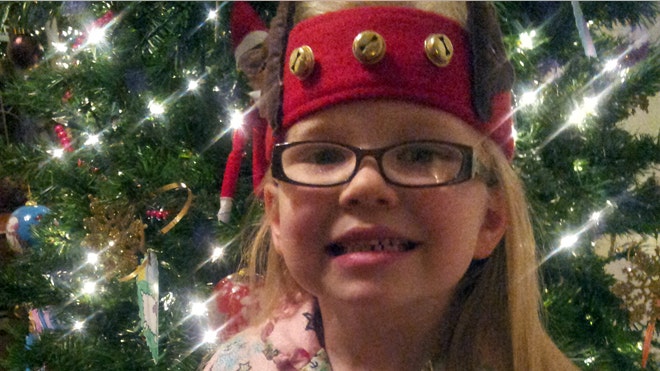 With a tip of the biretta to my pal Vicki McKenna (Twitter), I share this tale of woe from FNC.  Todd Starnes reports:
First-grader told to stop talking about Bible

The parents of a 6-year-old girl said their daughter was humiliated when a teacher interrupted the child's one-minute speech and told her to sit down because she's "not allowed to talk about the Bible in school," attorneys for the California family allege.

The incident occurred Dec. 19 inside a first grade classroom at Helen Hunt-Jackson Elementary School in Temecula, Calif. The previous day the teacher instructed boys and girls to find something at home that represented a family Christmas tradition. They were supposed to bring the item to school and share the item in a classroom presentation.

Brynn Williams decided to bring the Star of Bethlehem that adorned the top of her family's Christmas tree. She also worked on a one minute presentation to explain that her family's tradition is to remember the birth of Jesus at Christmas time.

[…]

Before the child could utter another word, the teacher intervened, according to Robert Tyler, the general counsel for Advocates for Faith & Freedom – the law firm representing the Williams family.

"Brynn's teacher said, 'Stop right there! Go take your seat,'" Tyler said. "Brynn was not allowed to finish her presentation by reciting the Bible verse, John 3:16."

Tyler said the little girl was the only student in the class not allowed to finish her presentation.

"After Brynn took her seat, the teacher explained to Brynn in front of all the other students that she was not allowed to talk about the Bible or share its verses," Tyler said.

Gina Williams learned about the incident after she picked her daughter up from school.

"She thought she had done something wrong," she told me. "She thought she was in trouble. I told her she was not in trouble and I was proud of her. I tried to comfort her on the way home."

[…]
There's more.  Read it there.
This is how secularist liberals work:
They bully little girls and scar them for life.