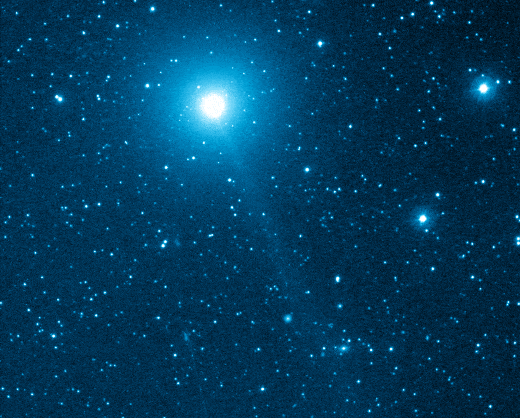 One of the best titles ever…
From SpaceWeather:
TRANS-NEPTUNIAN COMET APPROACHES EARTH: In only a few days, newly-discovered Comet Iwamoto will split the orbits of Earth and Mars, making a relatively close approach to our planet visible through small telescopes. This is a rare visit. The comet comes from the realm of Extreme Trans-Neptunian Objects, a distant region of the solar system inhabited by strange objects such as "Sedna" and "the Goblin." Get the full story on Spaceweather.com.
Trans-Neptunian Comet!  Very cool.
But there's more!
"The Goblin"?
And there's something out there called "Biden".
I can hear your minds going whrrrr-pop to assign "The Goblin" to some political figure.