I can't say I saw this one coming.
The Pope went to an optical shop – I am not making this up – the Pope went to an optical shop the Via del Babuino (that's a street in Rome) to get new glasses.
He is being fitted in this photo, which came in via Twitter.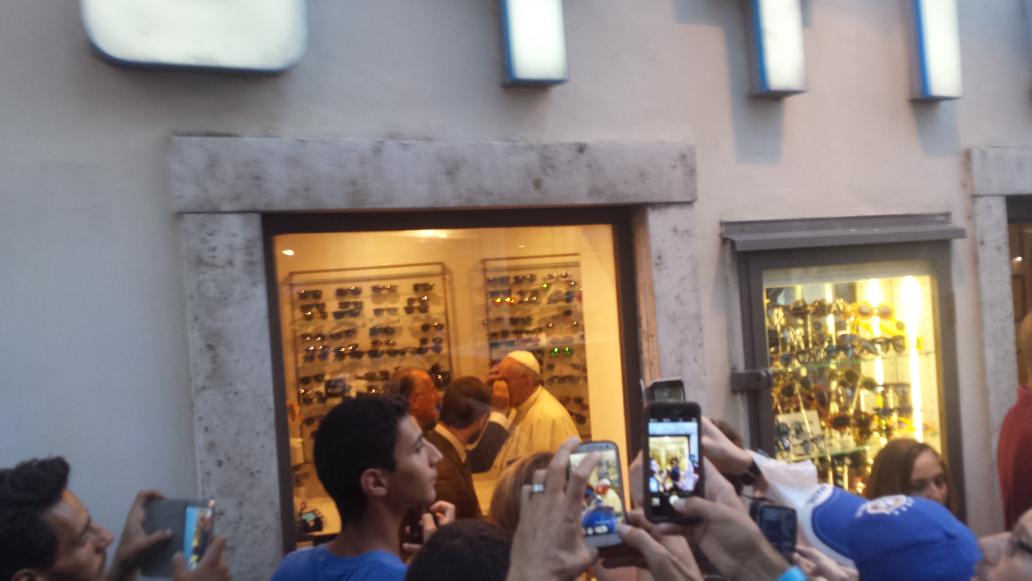 Do you suppose that the liberal MSM will punish His Holiness for getting designer named glasses?  After all, they savaged Pope Benedict for his "Prada" shoes… which were from a Roman cobbler, and not Prada after all.
Anyway, I am glad that the Roman Pontiff will have a better view of things during his upcoming trip to these USA.