The day after the night before at #NotreDame de Paris. The High Altar stands untouched with its gleaming Cross, and the Blessed Virgin weeping holding her dead Jesus in her arms. The modern Altar installed after Vatican II, lays under rumble from the collapsed roof.

Pic: AFP pic.twitter.com/PRVIcx1SHA

— Catholic Sat (@CatholicSat) April 16, 2019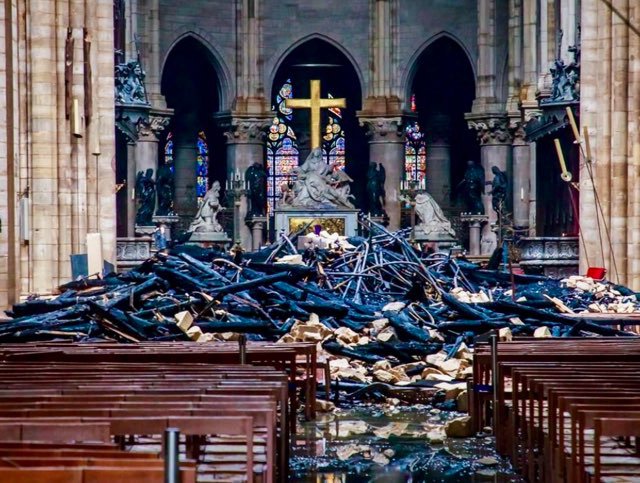 Well… not quite.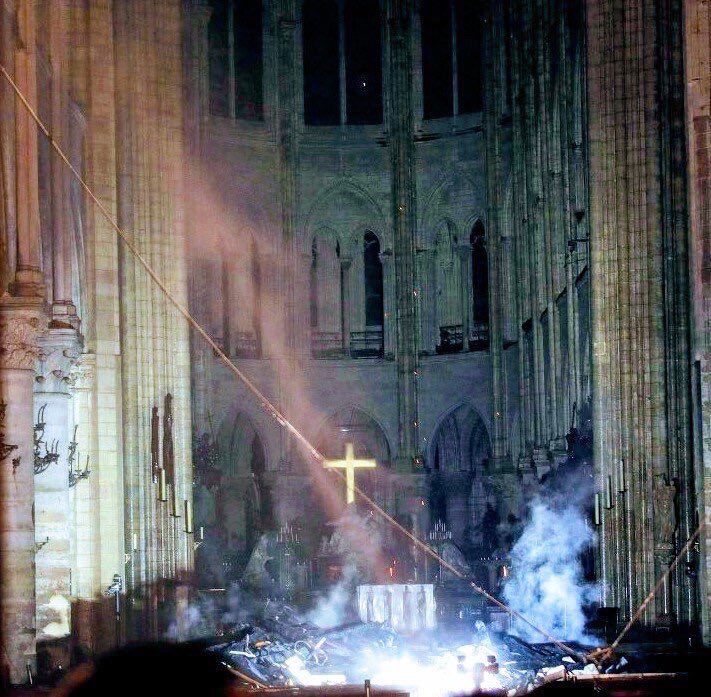 Now… if they happen to have to remove that horrid thing for the sake of the renovation, I guess that would be okay.