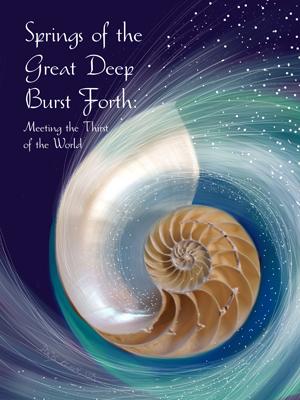 I know you have been longing for an update on the doings of the Leadership Conference of Women Religious (LCWR).
Right now they are meeting in Houston at the Hyatt Regency for their annual synergistic convergence! HERE
Sorry… I can't give you an update.  They have not embraced transparency in their organization and they have rejected me when I applied for credentials to cover the meet.
I received, however, a screenshot of their set up. I think this is Facebook:
They've got that swirling shell thing going, the nautilus theme.
I don't think that refers to exercise equipment.
Their theme this year:
Springs of the Great Deep Burst Forth: Meeting the Thirsts of the World

Over the years, women religious have been drawn to live more deeply out of a contemplative stance. This stance leads us to explore the world with a vision that penetrates below the surface and draws wisdom and insight from those great depths. The assembly theme, "Springs of the Great Deep Burst Forth: Meeting the Thirsts of the World," comes in part from the account of the creation of the world in Genesis 7:11. As the Israelites named the enormous reservoir of water that they believed was beneath the surface of the earth "The Great Deep," so we use the same name for the reservoir of wisdom that we believe can be accessed through living a life of contemplation.

This assembly will explore what is being accessed these days from the Great Deep by women religious, as well as what may be drawn from it to meet the many urgent thirsts experienced throughout the world.
There doesn't seem to be any mention of their Spouse in this.
Who knows what could be going on in there?  Who knows what they are discussion in secret?  Will we ever find out?