The new Bugatti has been revealed.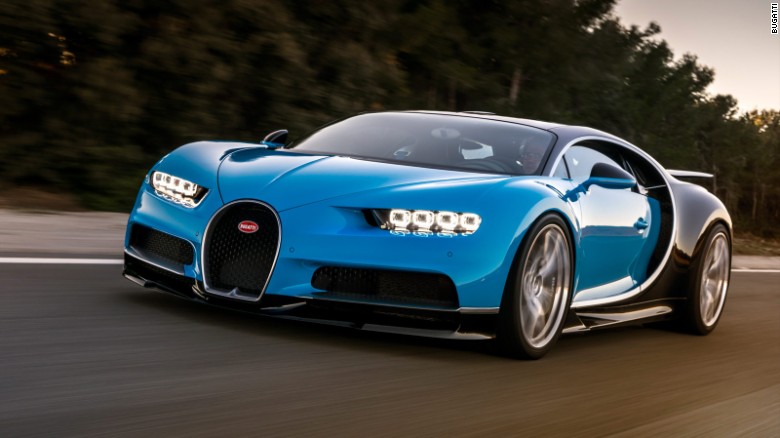 From CNN:
Bugatti Chiron: Meet the next 'world's fastest supercar' [In Greek mythology Chiron was a centaur with a gift for healing. He eventually gave up immortality and was placed by the gods in the heavens as the constellation Centaurus. BTW… be sure to read Michael O'Brien's Journey to Alpha Centauri]

Bugatti unveiled a new high-performance supercar at the Geneva Motor Show on Monday.

The French car maker currently produces only four models — all variations of the famed Bugatti Veyron. The Veyron was introduced in 2005 and the "Veyron 16.4 Super Sport" was named the world's fastest production car by the Guiness Book of World Records in 2013.

But the Veyron era is about to end.

Bugatti says that the new generation, the Chiron, will be a "completely new development." According to the car maker, it'll be faster, more powerful and even more expensive, with a base price of €2.4 million ($2.6 million).

"It is part of human nature to cross boundaries and set new records," Bugatti Automobiles S.A.S. President Wolfgang Dürheimer said in a statement. "This striving is also our driving force at Bugatti. The Chiron is the result of our efforts to make the best even better."

The new model will have 1,500 HP to work with, which is 300 HP more than the record-setting Veyron. The Chiron's top speed remains to be seen, but it will be capped at 420 km/h (260 mph) for road use.  [Capped?!?]

Bugatti — which is part of Volkswagen — will make just 500 of the first Chiron series, and a third of them have already been sold. The company began giving private presentations of the car to "select customers" last fall, and will deliver the new cars this fall.
Maybe the price will drop on a used Veyron?